Sure KSM 141 Microphone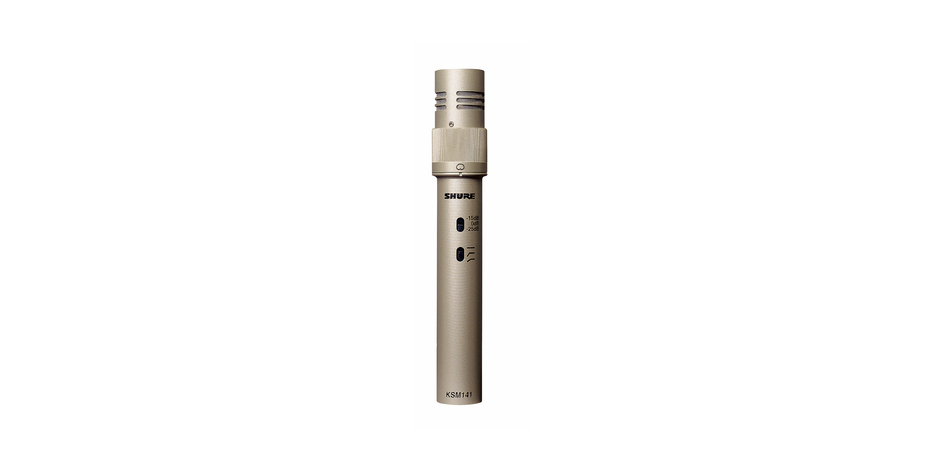 Used frequently at the studio for stereo applications, these mics deliver in a variety of contexts including piano and drum overheads.
The KSM141 is a dual-pattern end-addressed condenser microphone with a rotating collar, allowing easy switching between a consistent cardioid or true omnidirectional polar pattern for smooth and extremely focused sound reproduction. Designed for studio use, yet rugged enough for live applications, the KSM141 can withstand extremely high sound pressure levels (SPL). Its low self-noise and extended frequency response make it ideal for recording musical instruments.
Back to recording equipment list