UAD Ampex ATR-102 Tape Emulation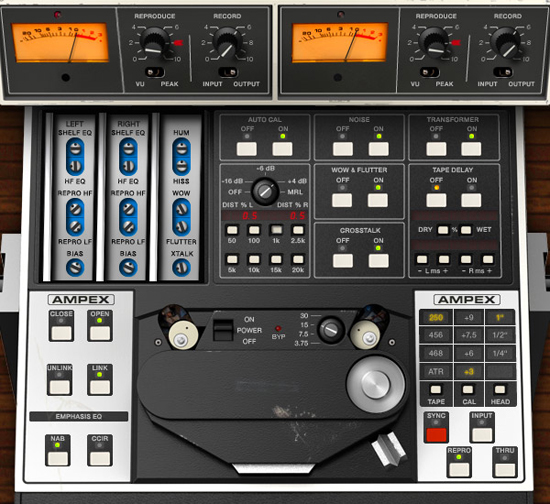 The Ampex ATR-102 Mastering Tape Recorder Plug-In is for many producers and engineers their favorite product of Universal Audio, and perhaps the best mastering plug-in on the market. The Ampex ATR-102 Mastering Tape Recorder has been for many years the long awaited solution and final touch to a delicately worked mix. Recording and mastering studios alike see the ATR-102 is a regular fixture that gets the nod for the end of every project.
The saturation added by the ATR-102 includes the sensation of that analog polish, making all aspects of your mix sound clearer, yet at the same time tighter and more together. At our NYC recording studio, it turns projects into finished products, and sees satisfaction is universal.
Back to recording equipment list